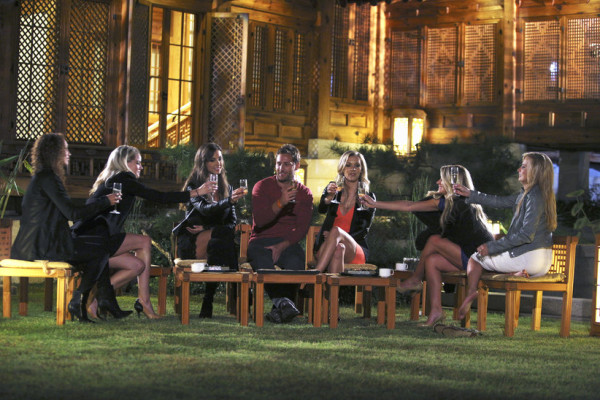 The Bachelor is the whitest show on television. And this season is no different. In spite of having a Bachelor of a little bit of color, ABC has supplemented it's cast with the whitest women to never work as a princess in a Disney theme park.
For example? Juan Pablo's women of Wonder Bread find out they're going to South Korea, and Clare who proudly boasts, "I've never been anywhere," frets over what to pack. "I don't have even have a Kimono."
Arriving in Seoul (not Soul, ladies) several of the women are awarded the group date, which is performing in a mall with K-Pop group 2NE1. In case you are wondering this is pronounced like Twenty One but that is not how you spell it. I know this because I referred to them as Twenty One and was called a "bitter hoe [sic]," via social media for this egregious offense. Apparently, in addition to being very white, the Bachelor's audience is also 13-year-old K-Pop aficionados.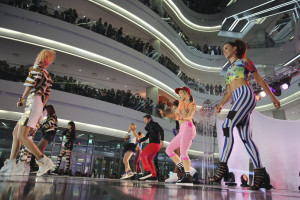 2NE1 is kind of like Korea's One Direction. But they perform at malls. So they're also a little like Tiffany. In either case, the women on the group date dress up like Justice threw up all over them and they dance like they're extras from Girls Just Wanna Have Fun.
Throughout the date Juan Pablo keeps mentioning K-Pop and I keep hoping he's saying "cake pop" because that's how I roll and I'm trying not to eat refined sugars and stop judging me. Also, not for nothing, but I bet that only Americans call it K-Pop and in Korea they just call it music. Like Chinese food. And soccer.
After they perform at the mall, they meet back for cocktails and Nikki gets all sad and weepy and Juan Pablo gives her the rose. This is a good tip for all you future bachelorettes if you want to know how the Bachelor feels about you. Get really clingy and needy right away, because if he's into you, he'll give you the rose. And if he doesn't? Take advantage of that open bar, because, girl, your days are numbered.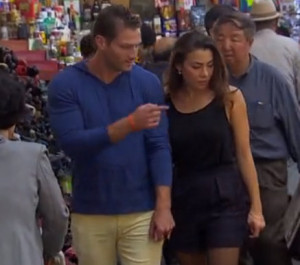 Sharleen gets the one on one date and wears sheer pantyhose with shorts, which is unfathomable to me, but I saw this look a lot at Disney, and someone told me it's a popular look abroad. So, since Sharleen lives in Germany she gets a pass. Later she sings opera and makes out with Juan Pablo, but luckily this time the camera guy gets smart and shoots from an angle that didn't make me puke up all the wine I consumed while watching.
Then comes the second group date. Juan Pabs and his ladies hit a place called Dr. Fish Zone, which sounds like a euphemism for the Bachelor Pad, but in reality is a place where piranhas eat the dead skin off your feet. This doesn't sound all that bad considering I've been in wool socks and boots for about three months now, but this isn't about me. This is about Clare. The ladies walk the streets of Seoul (not like that, you pervs) and try really exotic foods like octopus. Clare makes a big thing about swallowing the teeniest piece of octopus ever and you just know she's the kind of girl who only eats buttered noodles and chicken fingers and a garden salad with dressing on the side.
Excuse me, Clare, but if piranhas can eat the dead flesh from Renee's calloused surfer feet, then I think you can at least suck it up and eat a piece of octopus. When in Rome, and all that.
Later during their one-on-one time Clare admits that when she ate the octopus she threw up in her mouth, but then swallowed it back down, which basically ensures she's got a spot in the fantasy suites (because, you know…) but Andi gets the rose because she got naked on the first group date. I know this defies all logic, but there it is.
At the rose ceremony, Lauren is eliminated and she thinks it's because she tried to kiss Juan Pablo and he rebuffed her advances. But I think it's because if he didn't want to kiss you, sister, that's probably a good indication that you're not going to be Camilla's next Mommy.
Anyway, that's it. Tomorrow the Bachelor is back and we'll get to see Clare do the walk of shame and maybe eat a peanut butter and jelly sandwich.
Clare's turquoise necklace
Clare's keyhole dress
Kelly's scarf print romper
Kelly's pink one shoulder dress
Kat's sequin dress
The post The Bachelor Fashion: Episode 4 appeared first on Possessionista Celebrity Style.
Powered by WPeMatico